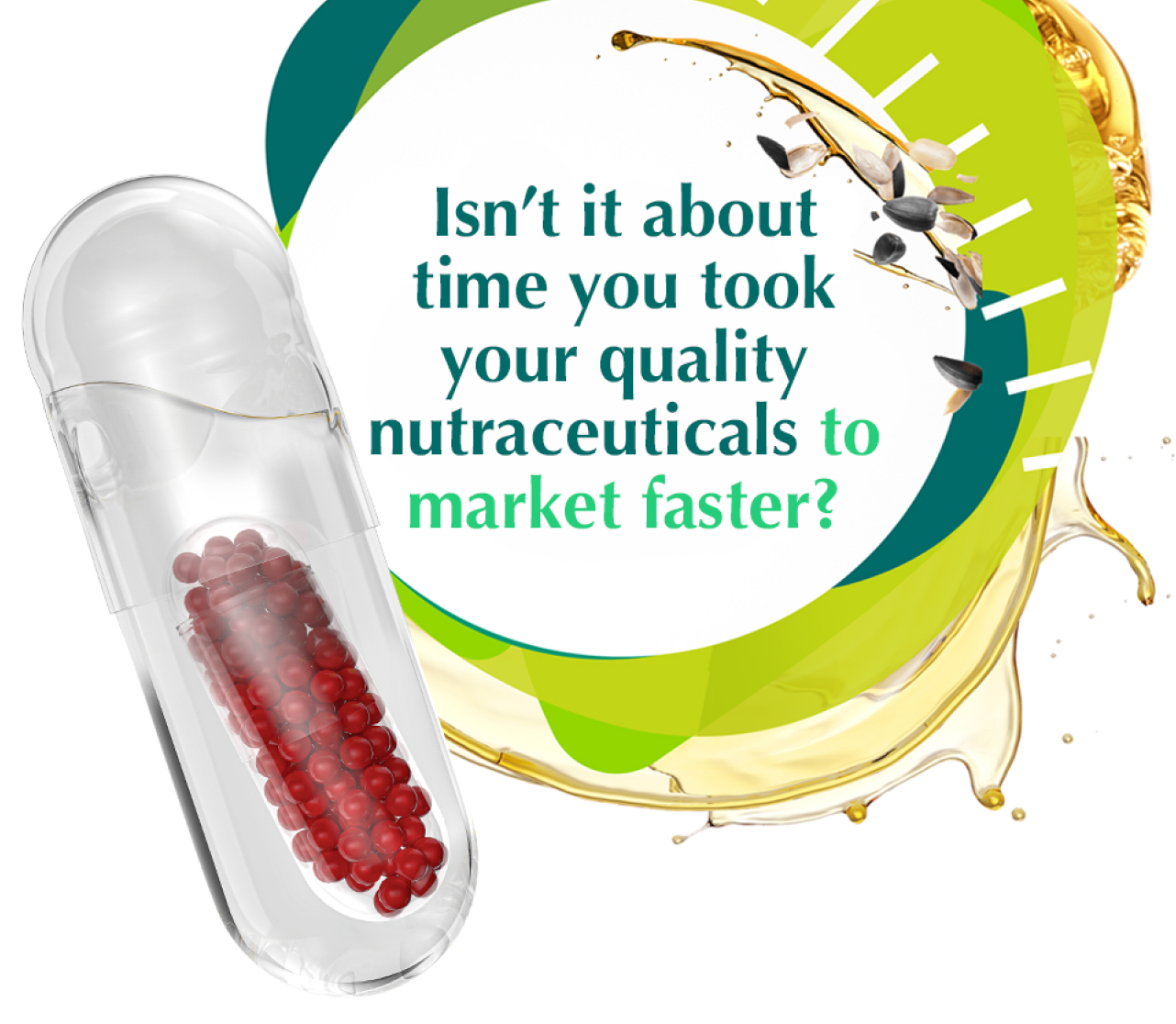 How quickly you can get to market and capitalise on (or set) a nutraceutical trend, can ultimately determine your success.
But how can you be quick, when so much of the process takes time?
At Vantage Nutrition, we've done all the hard work so you don't have to. Your journey from opportunity to success has never been easier – or more efficient – thanks to our comprehensive range of support services:
Strategic consulting
Liaising with our experts on global trends to create a marketing plan tailored specifically to your product.
Market intelligence
Drawing on the very latest insights, and understanding current and projected consumer preferences.
Innovative manufacturing and technology
Access to our state-of-the-art facilities, and our patented Liquid Encapsulation Vfill™ Technology.
Product packaging
Unique and distinctive designs to help you attract attention and stay ahead of the curve.
Brand development
Accompanying you at every step of your journey to market, and helping you to build one-of-a-kind branding that sets you apart.
We can also offer invaluable resources and expertise with the actual products we'll help you hit the market with:
Liquid-fill hard capsules
Our unique range offers unrivalled stability, enhanced product profile, and better
ingredient compatibility.
Off-the-shelf-formulations
An entire portfolio of pre-certified, state-of-the-art and safe solutions ideally suited to nutraceutical formulations.
Pellets
Our very own ingredient form that uses a coating technology to deliver even the most complex nutraceuticals to the body.
Ingredient processing
A range of proven ways to take your product from lab to market with no stress or delay.